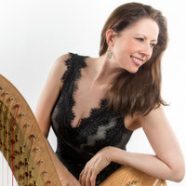 Special RPO Event
Jennifer Higdon was commissioned to write a harp concerto for world-renowned harpist  Yolanda Kondonassis which was premiered by the Rochester Philharmonic Orchestra in May of 2018. Maestro Ward Stare is opening the RPO's '18-'19 season this fall with Higdon's Harp Concerto, and it will be recorded at that time by Kondonassis and the Rochester Philharmonic Orchestra for the Azica label.
This is an event that anyone in the area who loves the harp will not want to miss!
Thursday, September 20 and Saturday, September 22 at 7:30 pm
Kodak Hall at Eastman Theatre
26 Gibbs Street, Rochester, NY 14604 United States
Phone: (585) 454-2100 for tickets
Full Program
BARBER Symphony No. 1 in One Movement, Op. 9
HIGDON Harp Concerto
HARLIN Rapture
COPLAND Suite from Rodeo
BERNSTEIN Divertimento  
Barber's Symphony No. 1 synthesizes the traditional movements of a classical symphony into one single movement—a symphonic venture that is a creative outpouring teeming with drama and lyrical flourish. A perfect complement to Bernstein's Divertimento, a piece that kicks off the RPO's celebration of Bernstein's Centennial this season. Harlin's Rapture is the heart of a concert that highlights music's unique power to carry us away.
A Wonderful Concert!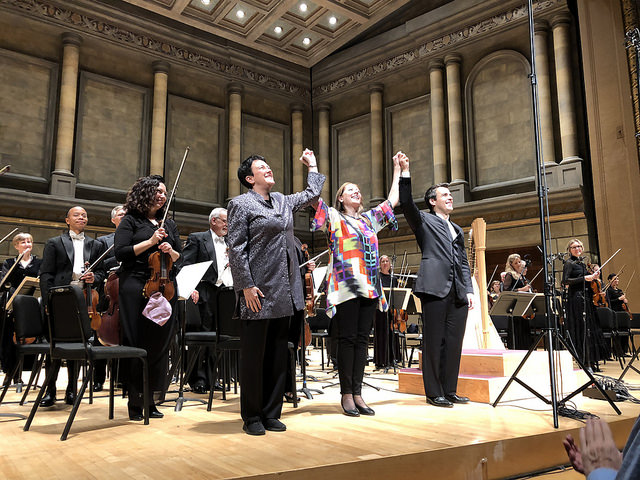 Standing ovation for Jennifer Higdon, Yolanda, Ward Stare, and the entire RPO after Thursday night's masterful performance.