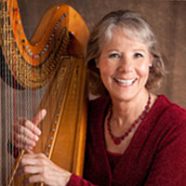 Harp Ensemble at Eastman Museum
On Sunday, April 9, at 3 pm, Harmonious Harps will be giving a concert at the George Eastman Museum in Rochester that is free with museum admission.
Harmonious Harps is an ensemble of student harpists from the studio of Roxanne Ziegler, one of Susan's harp teachers in the 1990s, that has been performing since Fall 2012. Adults and teenagers comprise the six to ten-member group.
The program will feature familiar light classical selections, folk songs, popular standards, and beloved hymns. The sight and sound of so many harpists has been delighting residents in skilled and assisted nursing homes, those in independent living facilities, and members of community and senior centers.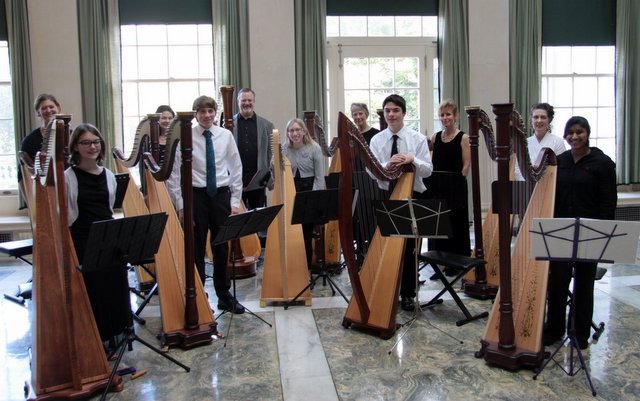 The music of the ensemble has also graced such places at the George Eastman Museum and the Memorial Art Gallery. Harmonious Harps has appeared in concert in Rochester and the surrounding towns and has collaborated numerous times with the Striking Strings dulcimer ensemble from the Eastman School of Music Community Education division, directed by Susan's neighbor and friend Mitzie Collins, in giving highly acclaimed concerts of Celtic music.